Kitchens that are built to last

Surfaces tested to 10 years sun damage

Worktops are resistant to 180° c

Tested 80,000 load changes that's 15 x normal usage

Water bath submersion to test units impermeability

Artificially aged 15 years to test extreme resistance

Tested to 80,000 cycles that's 15 x normal usage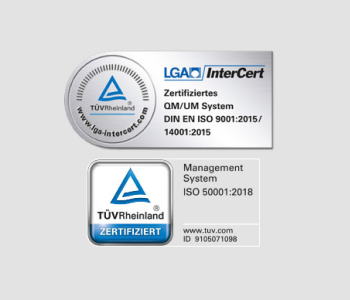 Certified management system
On a regular basis, TÜV Rheinland / LGA InterCert reviews and certifies our quality management system according to ISO 9001, our environmental management system according to ISO 14001 and our energy management system according to ISO 50001.
The ISO 9001 norm establishes the standards for a quality management system in order to satisfy customer requirements and ensure product quality. This seal represents well-designed workflows, which we have optimised especially for the development, manufacture and sales of kitchens.The ISO 14001 norm for environmental management systems helps improve a company's environmental performance. Companies can continuously improve their energy efficiency with the energy management norm ISO 50001. By following the energy management standard ISO 50001, companies can continuously improve their energy efficiency and reduce their CO2 emissions.
All three of the certificates issued by TÜV Rheinland are globally recognised standards.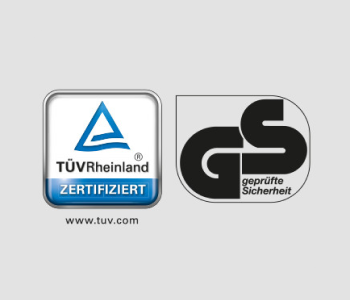 GS quality seal for tested safety
This certificate is awarded by LGA Nürnberg (furniture testing institute). The LGA belongs to the TÜV Rheinland Group and is Europe's largest and most important furniture testing institute. The GS quality seal for tested safety is a voluntary safety seal that has meaning far beyond the borders of Germany.
In the area of consumers and occupational health and safety, it provides the guarantee that the safety requirements have been met and are regularly reviewed by an independent institute such as the LGA. LGA product certificates for furniture, furniture parts, components and accessories are a way of identifying tested and monitored quality, product safety, durability, user-friendliness and material stability.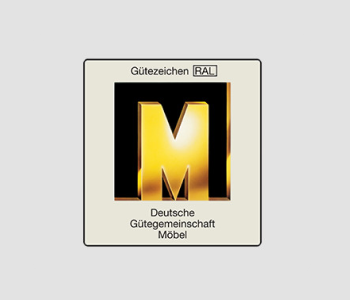 Golden M
The DGM Deutsche Gütegemeinschaft Möbel - (German furniture quality seal) have tested nobilia in accordance with RAL-GZ 430. Following this test, nobilia was awarded the RAL quality seal, the "Golden M". This ensures that each kitchen leaving the plant meets today's expectations and quality requirements for a long life, stability and health and environmental aspects.