Innovatively designed
You can incorporate these features in your design, whether that's multiple unit heights and special units designed for ease we've got you covered. Ergonomically designed to solve your kitchen needs.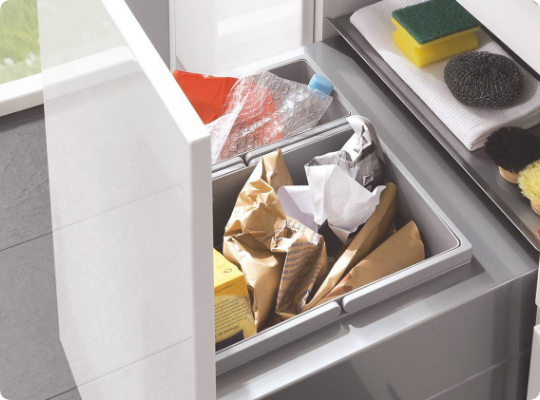 Due to growing environmental awareness, separating waste and recycling has become a key part of everyday life. Our innovative range of waste bin systems provides plenty of options to store recyclable materials like plastic and foil, non-reusable materials and compostable kitchen waste, ready for disposal.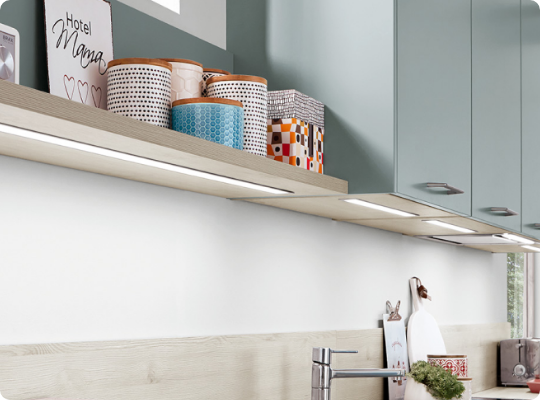 Give your kitchen that special charm and create the perfect atmosphere with our wide range of lighting systems. Add lights to glass wall cupboards and island units to create stunning effects or light up your cooking and entertaining areas to set different ambiences.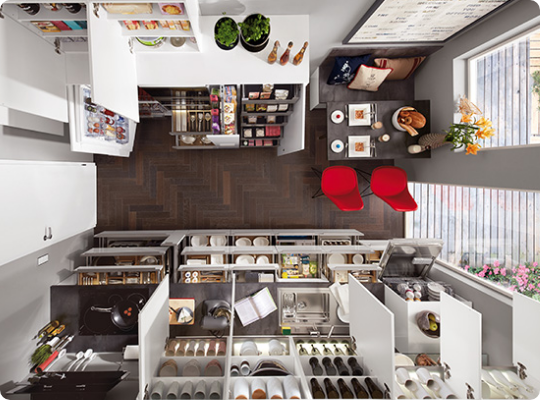 Our storage solutions make generating space, even in the smallest living situations, easy and intuitive. With our variation of base units, wall units and tall units in different heights and widths, as well as different storage accessories, we are sure you will find the perfect solution to meet your needs.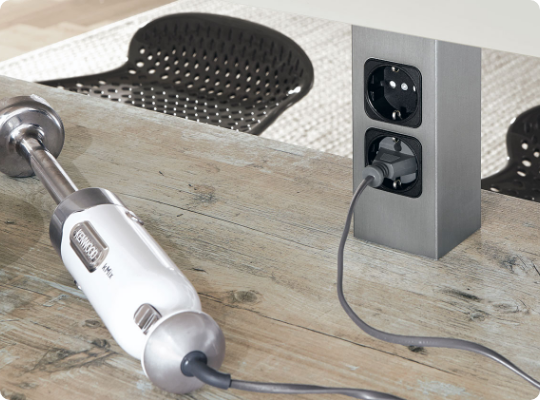 Add small little extras like flip sockets for your worktops, integrated sound systems and the latest appliance technology to make meal preparation as fast and as effortless as possible. Dedicated cleaning technology breakthroughs also reduce your time spent cleaning the kitchen.