Touch Lacquered, Black
Timelessly high quality: matt surfaces have a calming effect, not just in small spaces.
Matt Black furniture is the latest must-have trend. The matt surfaces look very cool in contrast to the glass cabinet with an ultra-slim aluminium frame, while the round end upright panel provide a homely character.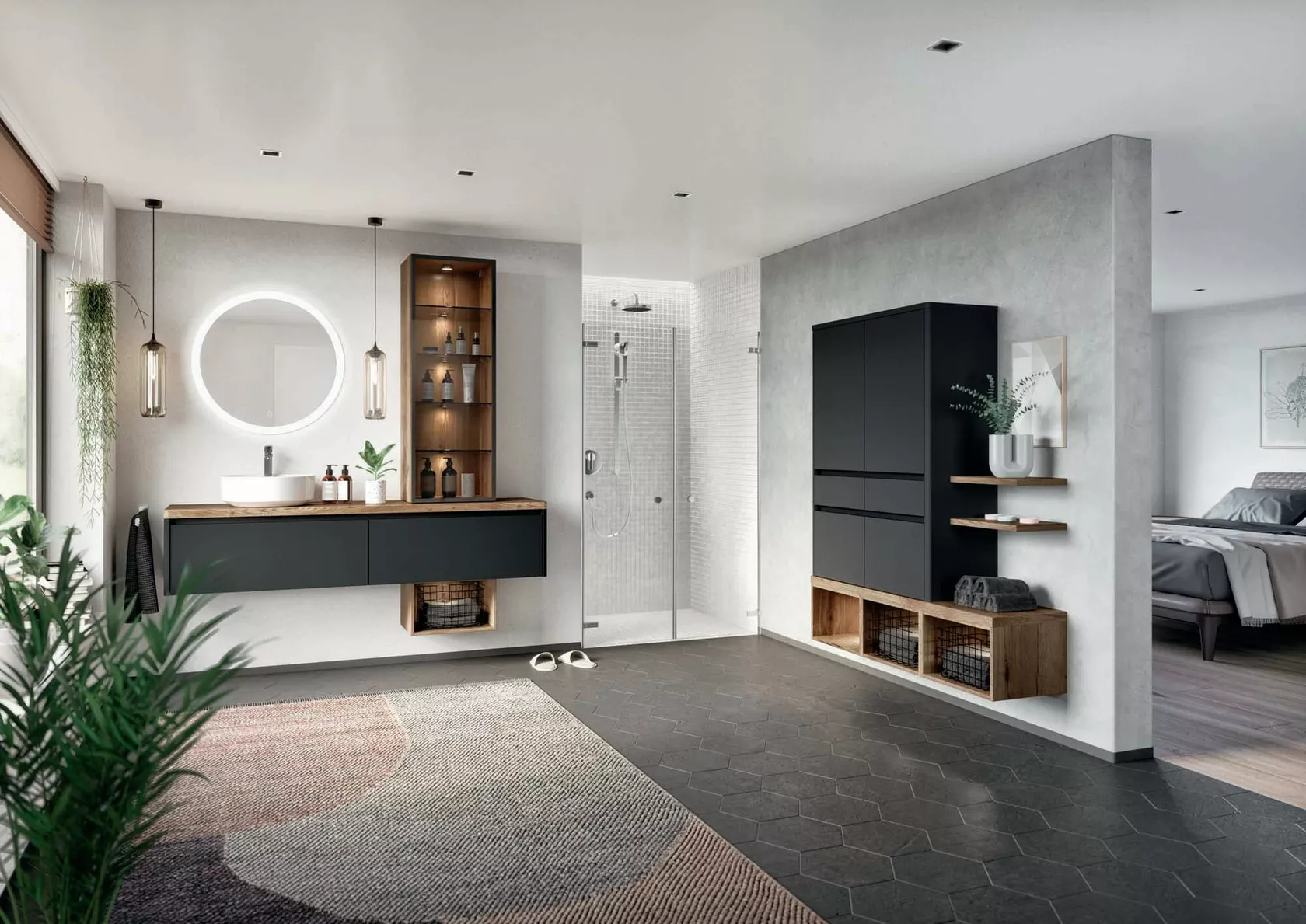 Available colours

Lacquered, Black