Flash Slate Grey High Gloss
More light, more space: high gloss surfaces create visual depth and make the bathroom appear larger.

By using shiny surfaces, you can achieve a very high quality look in your bathroom and at the same time make it look larger.

Our bathroom elements offer the appropriate design scope for this: high gloss fronts are ideal for smaller bathrooms, but also come into their own in larger rooms.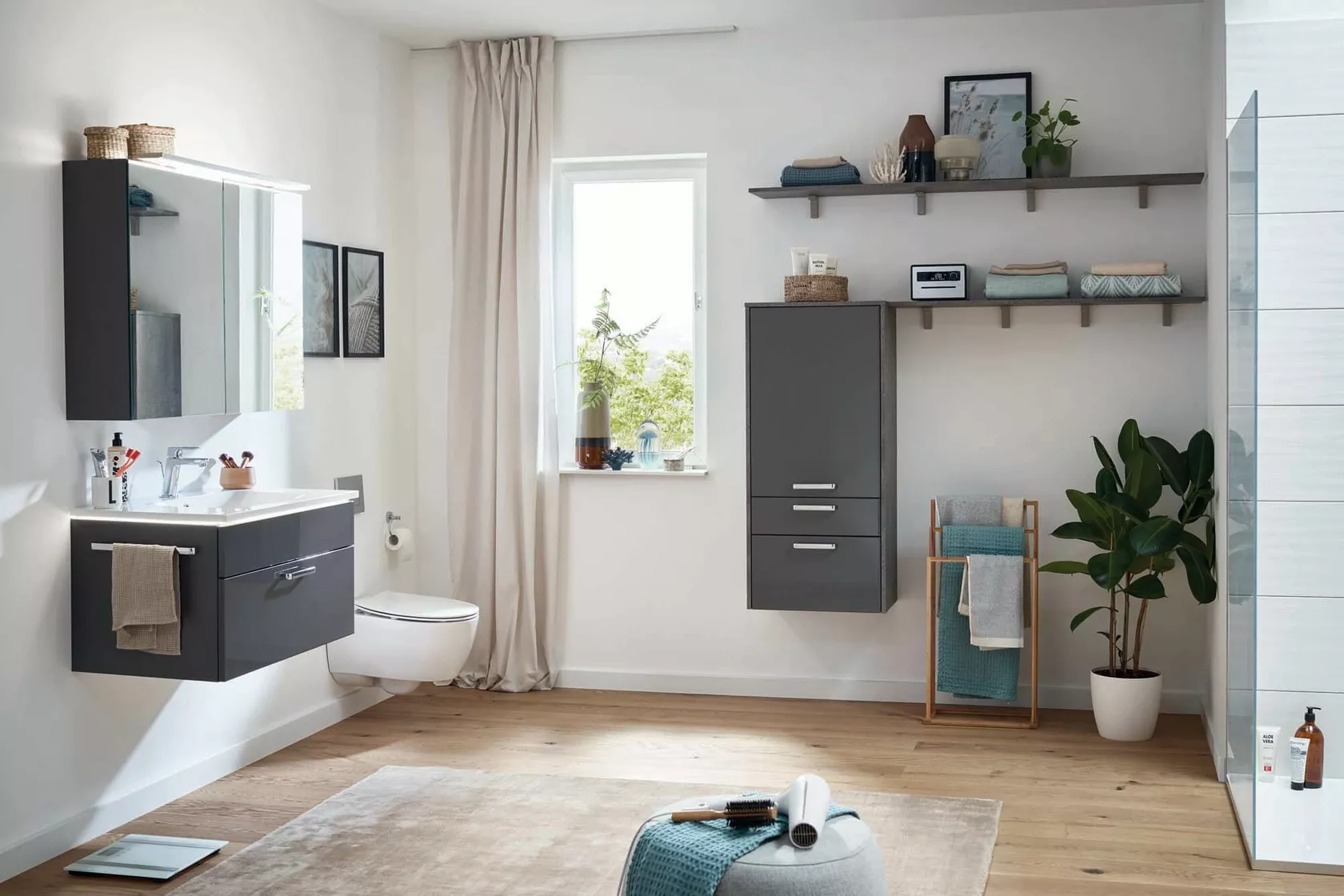 Available colours

Slate Grey High Gloss